Blog
Why Choose a Federally Qualified Health Center?
November 15, 2017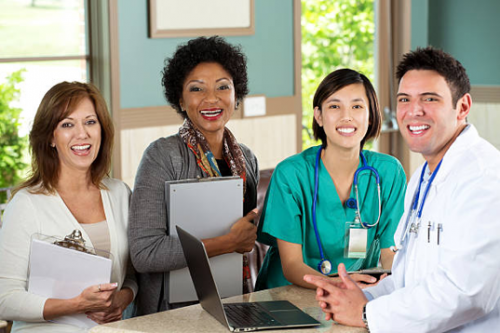 What is an FQHC? The acronym may be unfamiliar, but once broken down, it is quite easy to understand. As a proud FQHC with locations throughout central and southern Illinois, SIHF Healthcare wants to help clear up any confusion when it comes to these types of health centers.
What are FQHCs?
Federally Qualified Health Centers (FQHCs) are community-based outpatient clinics that qualify for certain reimbursements under Medicare and Medicaid plans. The purpose of FQHCs is to provide quality primary care services to underserved communities, such as low-income individuals, immigrants, migrant and seasonal farmers, the uninsured and underinsured, those who live in public housing, and those who are homeless.
How to Qualify:
For a health facility to qualify as an FQHC, it must be able to meet specific requirements including but not limited to: providing comprehensive services, operating as a nonprofit organization, offering a sliding fee scale based on the ability to pay, and governing under a board of directors. The board must be composed of community residents, and a majority of members must be patients of the FQHC.
Services Offered:
FQHCs offer primary care services, preventative health services, dental care, mental health care, substance abuse services, transportation services, and specialty care services. In addition, they are required to offer visiting nurse services to the homebound in areas where there is a shortage of home health agencies. Outpatient diabetes self-management training (DSMT) and medical nutrition therapy (MNT) is provided to qualifying patients with diabetes or renal disease.
Benefits of FQHCs:
A benefit to working for an FQHC is having the opportunity to help people who live in underserved areas. Without an FQHC, many of these individuals would not have the resources or healthcare services that are available through these facilities. FQHCs also offer access to Vaccines for Children Program for uninsured children, the National Health Service Corps (NHSC) medical, dental, and mental health providers, Section 330 grant funds, enhanced Medicare and Medicaid reimbursement, and the Drug Pricing Discounts for pharmaceuticals under the 340B Program.
Benefits for Physicians:
These health centers appeal to physicians with federal loans, as FQHCs assist with loan repayment for their employed physicians. Through the National Health Service Corps (NHSC), providers simply apply for and accept a position at an NHSC-approved FQHC facility and apply for the tax-free loan repayment. Joining the NHSC can serve as an additional benefit for many physicians, as the NHSC can connect them to an FQHC that is best for them.
At the heart of SIHF Healthcare is the essence of a true FQHC: the belief that everyone should have access to quality healthcare, regardless of their ability to pay. We strive to make healthcare accessible to all with a sliding fee scale and acceptance of most insurance plans. If you have any questions about our health services, please call 618.332.0953. With health centers throughout central and southern Illinois, SIHF Healthcare takes pride in being the second largest FQHC in the State of Illinois. To find the center nearest you, please visit http://www.sihf.org/health-centers.