Patient Care Services
»
OB/GYN
OB/GYN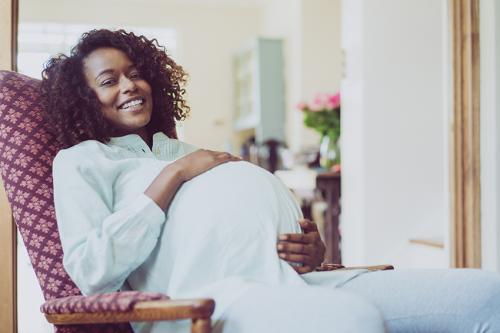 The Obstetrics and Gynecology Department at SIHF Healthcare takes great pride in offering compassionate, quality care to meet every woman's health needs.
Our caring, specially-trained obstetricians, gynecologists, nurse practitioners, and staff spend one-on-one time with you at every visit to learn about any concerns you may have and offer a complete line of healthcare services to address your needs, including:
Breast exams
Pap smears
Prenatal care and delivery
Hormone replacement therapy
Treatment of sexually transmitted diseases (STDs)
Consultations for premenstrual syndrome (PMS)
Family planning
Osteoporosis prevention
Gynecological surgery
Helping You Bring Your Little One into the World
Many women have a birth plan in mind to help prepare for the big day. Our network features providers with diverse backgrounds and practice styles, so you'll find the perfect fit with someone who aligns with your particular plan.
At SIHF Healthcare, we focus on education for moms-to-be. We inform you about the healthiest plan of action while also working with you to create the best birth experience possible for both you and your baby.
Our providers deliver babies at the following hospitals:
Alton Memorial Hospital, Alton, IL
St. Elizabeth's Hospital, O'Fallon, IL
Richland Memorial Hospital, Olney, IL
We also offer the Healthy Start program for moms and moms-to-be in St. Clair County to give your baby the healthiest start to life. This free program connects you to a Healthy Start coach who can provide referrals for services, schedule you for pregnancy and parenting classes, and assist with transportation to and from appointments. For more information, call 618-646-2505.
Providing OB/GYN Access to All Women
The SIHF Healthcare obstetrics and gynecology team accepts most insurance plans, including Medicaid, and provides compassionate, quality care regardless of your ability to pay. Our Health Insurance Navigators can help you find a plan that meets your budget and enroll you on the spot.
SIHF Healthcare supports women's health causes through community participation. We walk in the Susan G. Komen Missouri Race for the Cure. We also partner with area health departments to provide accessible care to women beyond our doors.
What You Can Expect at Your First OB/GYN Visit at SIHF
At your first appointment, please bring:
Your insurance card
Photo ID
A list of medications you're currently taking
Any medical records if you are transferring from another physician.
To download a record transfer request, please click here.
Once you have been checked in, you'll be called to the clinical area for your visit. A medical assistant will then take a full set of vital signs. After intake is complete, your provider will then conduct the exam, go over a plan of care with you, and discuss any follow-up questions you have.
Whether it's your first time at an OB/GYN or a visit for the delivery of the third child, we offer you a personalized treatment plan and the opportunity to build a long-lasting relationship with your provider.
Find your local OB/GYN provider to make an appointment today: