Patient Care Services
»
Family Medicine
Family Medicine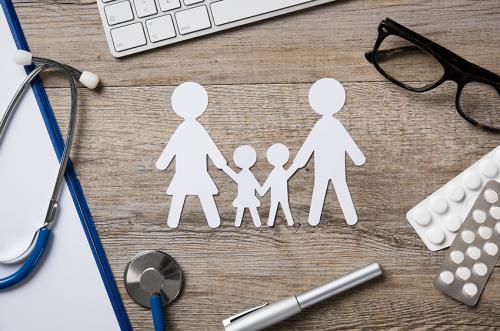 Primary Care for Every Family Member, at Every Stage of Life
Take control of your entire family's health with help from a Family Medicine provider at SIHF Healthcare. From children to the elderly, our providers treat immediate concerns, like colds, the flu, infections, and chronic conditions, such as high blood pressure and diabetes. With yearly checkups and patient education, your family will lead overall healthier, happier lives.
Other services include:
Wellness visits (immunizations, shots, cancer testing)
Work, school and sports physicals
DOT and other physicals at select locations
Women's health (Pap smears, mammograms, STD testing/treatment)
Pregnancy care and family planning services (at select locations)
Minor procedures
Weight management
Management of conditions, such as diabetes and high blood pressure
Child health (pediatrics and adolescent care)
Care for the elderly (geriatric medicine)
Behavioral health and wellness issues, such as depression and anxiety
Same-day sick visits
Your Healthcare Team
SIHF Healthcare centers are staffed with experts in Family Medicine who have the ability to care for all patients, including men, women, children, and older adults.
No matter which provider you choose, you can rest assured he or she will treat you with the compassion, respect, and confidentiality you deserve. Your provider will take the time to listen to your situation at every visit, and will then offer the best treatment options that are right for you.
What to Expect at Your First Visit
At your first appointment, please bring:
Your insurance card
Photo ID
A list of medications you're currently taking
Any medical records if you are transferring from another physician.
To download a record transfer request, please click here.
Once you have been checked in, you'll be called to the clinical area for your visit. A medical assistant will then take a full set of vital signs. After intake is complete, your provider will then conduct the exam, go over a plan of care with you, and discuss any follow-up questions you have.
Find a Family Medicine provider in your community to schedule an appointment today.