Patient Care Services
»
Pediatrics
Pediatrics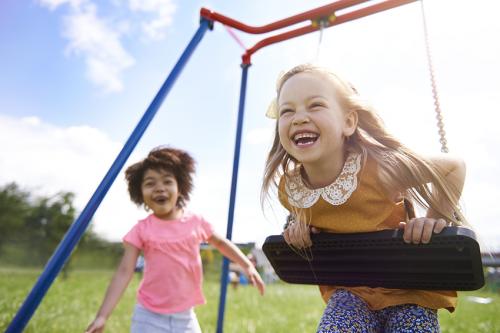 Qualified Pediatricians Offering Quality Care to Kids
From the moment your child is born, the caring board-certified pediatricians and pediatric nurse practitioners of SIHF Healthcare are here for every cold, cough, bump and bruise ensuring that your child has the best quality of life.
Our pediatric team consists of experts in preventative care as well as the treatment of both acute and chronic conditions in your child. Our pediatric services include:
Routine and well child exams
Immunizations
School and sports physicals
Same-day sick appointments
Developmental evaluations
Management and treatment of chronic conditions, such as allergy and asthma, ADHD and behavioral issues
We offer integrated care for your child, including dental and behavioral healthcare. This means, if your child needs to see a doctor, dentist and a behavioral health provider, they can see all three at one location, saving you the time and travel of various office visits.
Why our Pediatrics Department is Different
Offering care and treatment in a welcoming, kid-friendly environment, our team works directly with your child and you to detect and manage his or her health. Our providers also focus on educating every parent, so you fully understand everything from developmental milestones to behavioral red flags.
By calling the main phone number of your local center, you have 24-hour access to a pediatric nurse triage. Plus, many SIHF Healthcare centers offer extended hours. We also accept most insurance plans, including Medicaid and AllKids, so no child is ever turned away from quality care.
What You Can Expect at Your Child's First Pediatric Visit
At your child's first appointment, please bring:
Your child's immunization record
A list of medications your child currently takes
Your insurance card
Once your child is checked in, he or she will be called to the clinical area. A medical assistant will go over your child's medical history and obtain a family medical history. You'll be asked to complete a development screening if your child is five years of age or younger. If your child is 11 years or older, you'll be asked to fill out a depression screening.
For new mothers, SIHF will perform a postnatal depression screening when your infant is two months and four months old.
A full set of vital signs, including height and weight, will be taken by the medical assistant. After intake is complete, a provider will then examine your child. If your child is in need of immunizations, they are given at the end of the visit. Finally, the provider will go over the plan of care and answer any questions you may have.
Find the health center offering pediatric care in your community and schedule an appointment today: