Patient Care Services
»
Internal Medicine
Internal Medicine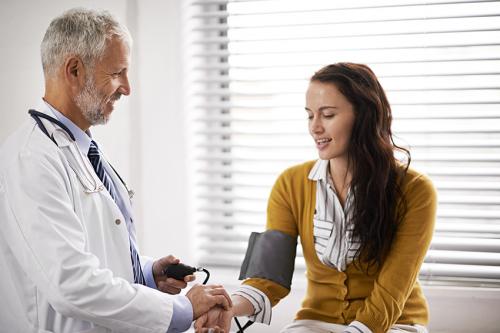 The best thing you can do for a healthier, happier life is to get regular preventative care and treatment for long-term problems.
Our internal medicine services provide adults throughout the communities with expert care, treating both acute illnesses and chronic conditions. Your internal medicine provider is trained to diagnose and treat medical illnesses with the utmost compassion, while also teaching you how to manage the illness. We also provide our patients with the necessary education to prevent them from developing certain types of illnesses and conditions such as diabetes or high blood pressure.
Our internal medicine specialists treat a wide range of health conditions in adults including:
Acute illnesses, such as colds, flu, and abdominal pain
Chronic conditions, such as asthma, diabetes, high blood pressure or obesity
Age-related conditions such as Alzheimer's disease, dementia or arthritis
Mental health conditions such as anxiety and depression
Your Healthcare Team
SIHF Healthcare centers are staffed with experts in Internal Medicine who have the ability to educate, diagnose and care for adult patients.
No matter which provider you choose, you can rest assured he or she will treat you with the compassion, respect, and confidentiality you deserve. Your provider will treat you as an individual and will work directly with you to reach the best treatment plan for you.
What to Expect at Your First Visit
At your first appointment, please bring:
Your insurance card
Photo ID
A list of medications you're currently taking
Any medical records if you are transferring from another physician.
To download a record transfer request, please click here.
Once you have been checked in, you'll be called to the clinical area for your visit. A medical assistant will then take a full set of vital signs. After intake is complete, your provider will then conduct the exam, go over a plan of care with you, and discuss any follow-up questions you have.
Find the nearest SIHF Healthcare location that offers Internal Medicine Services and call to schedule an appointment today: