Blog
With the Kids Back in School, it's time to focus on you!
September 17, 2017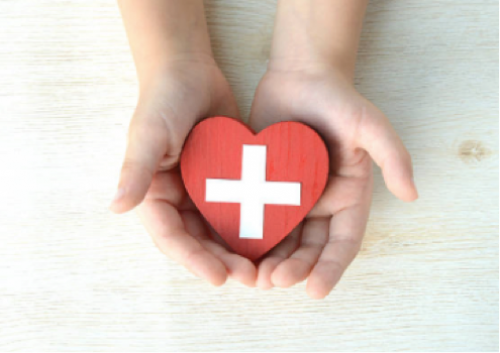 With National Women's Health Day approaching on Sept. 28, SIHF Healthcare wants to remind area women to make an appointment at their local SIHF Healthcare center for an overall health checkup.
Women are often the caregivers of others in the home and neglect their own healthcare to stay on top of everything else. Now that things are settling down at home, it's time to focus on your physical and mental health. There are a few steps you can take to be the healthiest YOU possible: schedule a visit to your local SIHF Healthcare center for a yearly checkup, make it a point to see your OB/GYN, and pay attention to your mental health.
Regular yearly visits to your local healthcare center are vital to ensure a long and healthy life. Did you know the most common cause of death for women in the United States is heart disease? Over 75% of women 40 to 60 years old have at least one risk factor for this fatal disease. Keeping consistent appointments with your family doctor is the first step to staying on top of risk factors and warning signs. This simple yearly visit provides the opportunity to discuss your family history and personal habits, set health goals, and schedule necessary tests and screenings. At SIHF Healthcare, we also provide: immunizations, cancer testing, physicals, weight management, and same-day sick visits and more.
Women's health, when it comes to OB/GYN visits, is often forgotten as "more important" affairs take precedent. However, these yearly visits are critical to the detection and prevention of many health issues. For example, regular pap smear tests are reported to lower the number of new cervical cancers and subsequent deaths by more than 80%. The OB/GYN Department at SIHF Healthcare takes great pride in providing compassionate, quality healthcare to every woman. Our obstetricians, gynecologists and specially trained nurse practitioners spend time with you one-on-one to discuss any concerns you may have while offering comprehensive services, including: prenatal care, breast exams, pap smears, family planning, gynecological surgery, osteoporosis prevention, and more.
Mammograms, while not the definition of "fun", are necessary to the early detection of breast cancer. They can show any breast lumps or microcalcifications, often before they can be felt manually. Mammograms have reduced the breast cancer mortality rate in the United States by a third since 1990. Doctors recommend women 40 and older get mammograms every couple of years. Women younger than 40 should speak to their doctor about when and how often they should begin having mammograms.
Mental health is a crucial element of your well-being, too, and is often the first to be overlooked. Twice as many women get diagnosed with anxiety than men, and women are twice as likely to experience depression. If you are feeling overwhelmed, out of sorts, or suspect you aren't functioning at your highest level, set up an appointment with one of our Behavioral Health providers. Our SIHF Healthcare providers specialize in conditions such as: depression, behavioral issues, anxiety disorders, ADD, ADHD, anger issues, trauma, self-esteem issues, and more.
With over 30 health centers across 11 counties throughout Southern Illinois, it's easy to find a location close to you. SIHF Healthcare accepts most insurances and offers a sliding fee scale, so healthcare is accessible regardless of your ability to pay. To take charge of your health and wellness today, and find a location near you, visit http://www.sihf.org/health-centers.