Blog
May is National Mental Health Month
May 2, 2018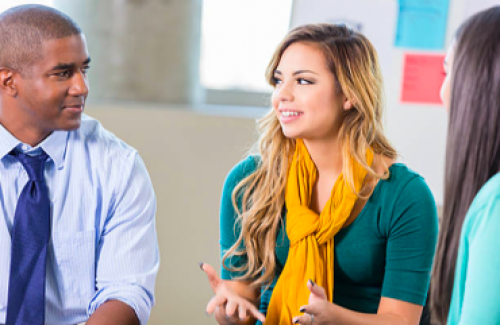 May is National Mental Health Month, which makes this the perfect time to talk about how we're feeling. The National Alliance on Mental Illness estimates that 43.8 million adults in the United States experience mental illness in a given year.
Mental health is our emotional, psychological and social well-being that affects how we feel, think, and act. Troubles with your mental health could be due to any number of reasons including family history, trauma from divorce, loss of a loved one, or even your own genetic make-up.
Symptoms of mental health problems can range from frequent feelings of sadness to withdrawing from family, friends, and activities you once enjoyed, to intense mood swings and unjustified fears, worries, or feelings of guilt. If this sounds like you, don't worry, we know a few ways to help you achieve and maintain positive mental health.
Don't stop talking. It's very important that you talk about your feelings. You can have conversations with a family member, friends, or a counselor - it doesn't matter, just as long as you don't bottle up your feelings. Opening up about what you're thinking and feeling can help you cope when you feel troubled, hence, preserving your mental health.
Make efforts to stay active on a regular basis. Exercising refreshes you, boosts your self-esteem and promotes a better night's sleep. More so, an active lifestyle improves your brain and organ function, which has an overall positive effect on your mental health.
Pay attention to your alcohol consumption. Don't turn to drinking as a coping mechanism for stress, fear or grief as the effect is only temporary. Drinking to survive your feelings is one of the worst things you can do to yourself and will only turn your mental health weaker and can cause physical health problems as well.
Allow yourself time to reboot. Sometimes taking a break is what you need. Whether it's five minutes, an hour, or a weekend getaway; this time will give your mind an opportunity to decompress. Mental overloads are very real and happen all the time. Instead of fretting, give yourself some time.
Get back to doing things you're good at and enjoy. Achieving a task enhances your self-esteem. So, if you love scrap-booking, pick that up again. If restoring antique furniture is a pleasant past time, get back into it. Any activity you can get lost in is a good thing! By letting your love for an activity take you away, you'll likely find that your stress is decreased.
At SIHF Healthcare, our internal medicine specialists treat mental health conditions such as anxiety and depression. It's important to take care of YOU, and you can. Make simple changes in your life and let us help as well. By calling the mental healthcare experts at SIHF Healthcare, you'll meet with professionals that service over 10 locations, who have the ability to educate, diagnose and guide you through this journey. Find your local behavioral health provider and make an appointment today: