Blog
Make the Most Out of Your Pediatric Visit
March 5, 2018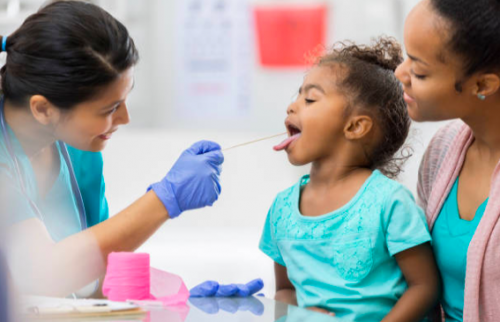 Pediatric check-ups are the most important yet the most commonly neglected doctor visits by parents of little ones. These routine visits allow open communication between parents and doctors, and are critical in terms of preventative medicine for babies and young children. SIHF Healthcare wants to help you make the most out of your pediatric visit with these helpful guidelines.
First and foremost, you must make time to attend the appointment with your child. Many parents send their youngster to the pediatrician with a relative or babysitter due to time constraints. This is a big no-no! These appointments are important opportunities for you to stay on top of your child's health. After all, you know your child and their health better than anyone.
This is the time to bring any concerns or questions to your doctor, which are best communicated in person, so be present and active during the visit. Bring any questions you have for the pediatrician, written down in order of importance. Remember - there are no silly questions. Ask your questions at the beginning of the visit, so you don't forget anything important and so that your doctor has time to address each of your concerns during your child's exam.
Be sure to bring records of visits your child has had with other medical professionals, whether they be doctors, urgent care centers, or emergency departments. If these professionals prescribed medication to your child, bring those files to your appointment as well. Check-ups are great opportunities to make sure all medical records are accurate and in order.
Check-ups are just as important for parents as they are for children. At each visit, your doctor should update you on your child's growth, mentally and physically. Pediatricians are a great source of information on the latest safety recommendations and general parenting advice.
Doctor appointments are far from a child's favorite pastime; it may help alleviate anxiety if you talk with your child beforehand about what to expect. Walk them through questions the doctor may ask, or exams they may perform such as vision or oral health. If your child is younger, they may enjoy a game of playing doctor, which is a great time to prepare them for a check-up.
During the appointment, there is sure to be waiting time. Bring some books or small toys to keep your child preoccupied while passing the time. Even the most well-behaved child is prone to crying from time to time, so don't panic if your child becomes emotional. It's normal for a child to cry when faced with an uncomfortable or unfamiliar situation. Rather than actively trying to stop your child from crying, try to distract them with toys or books.
Never leave the office confused. If you are unsure about anything the pediatrician has told you, ask for clarification. It's a good idea to write down notes from your visit, especially if explanations or recommendations are complicated. It will help if you repeat instructions from your doctor back to them. Not only does this cement the information in your memory, but allows for clarification if you don't fully understand.
If you're looking for qualified pediatricians to treat your little ones, look no further than SIHF Healthcare. Our board certified providers offer care in a welcoming, kid-friendly environment that your child will love. Don't wait another day, let our expert providers ensure that your child has the best quality of life. To find an SIHF Healthcare pediatrician in your area, visit http://www.sihf.org.