News & Events
SIHF Healthcare Emphasizes the Importance of Regular Preventive Care Appointments
June 5, 2018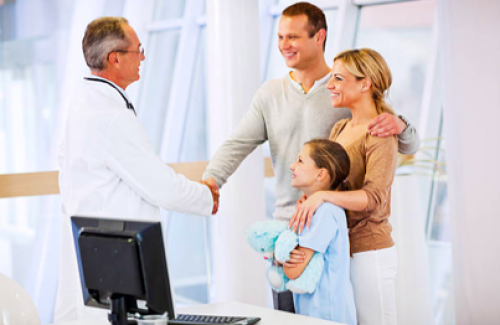 SIHF Healthcare wants to emphasize the importance of receiving regular preventive healthcare. The trained and certified medical professionals at SIHF Healthcare strive for excellence in treating acute illnesses and chronic conditions. This is achieved by the fully integrated medical services that are offered, allowing patients to see multiple providers, often times at one location.
"The convenience of care is what many of our patients find so valuable," says Tim Kamp, FNP-BC at SIHF Healthcare, 2615 Edwards St. in Alton, Ill. "We have found our patients are more likely to schedule and keep preventive care appointments if their health center is nearby. By SIHF Healthcare offering a comprehensive lineup of services at multiple locations, we are ensuring that every patient has healthcare within their reach."
SIHF Healthcare employs over 300 medical professionals throughout Central and Southern Illinois. Whether an individual is seeking family or internal medical needs, dental services, women's health, behavioral health, or pediatrics, SIHF Healthcare has it all.
Regular preventive care is just as essential to overall health as diet and exercise. SIHF Healthcare makes your healthcare their primary focus; they want you and your family to lead healthy, happy lives. So, stay on top of your health by scheduling a preventive care visit with one of our expert providers today, www.sihf.org.