News & Events
Overcoming Opioid Addiction - Help is Available through SIHF Healthcare
May 9, 2018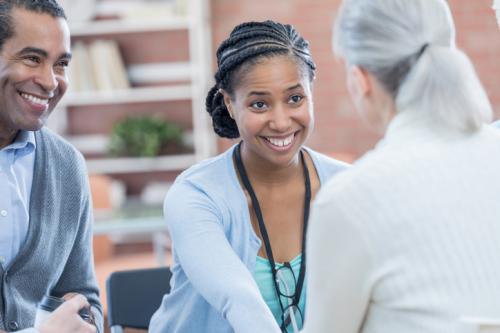 In Illinois alone, thousands of individuals die from opioid overdoses each year. People of all ages find themselves reliant on prescription painkillers and don't know how to give them up. Here's how to tell if you or someone you love is addicted and how to get help.
Opioids are pain-relieving drugs that include heroin, synthetic opioids, and prescription painkillers such as OxyContin, Vicodin, codeine, morphine and others. They work by interacting with opioid receptors in your cells.
If a person is abusing opioids, they could display physical signs such as:
Noticeable euphoria
Shrunken pupils
Recurrent nodding off
Loss of consciousness
Other signs can include doctor shopping in an effort to acquire multiple prescriptions from a number of different doctors. You may also notice a number of pill bottles showing up in the garbage or social withdrawal.
Help is available for individuals suffering from opioid addiction. If they can't reach out by themselves, you can step in and guide them to recovery. Regardless of how serious you think the addiction is, calling a recovery hotline is always a place to start. These hotlines are 24-hour, confidential resources that provide struggling addicts and the people who love them with addiction help, free of charge. Locally, the Suboxone Clinic in Centreville provides services to offer comfort and support in controlling opioid addiction. Through a two-part medication sequence, Suboxone helps reduce symptoms of opiate addiction and withdrawal. (americanaddictioncenters.org)
Calmly talk to your friend or loved one. Let them know you care and want to help; encourage or attend counseling sessions with them. The journey to complete opioid recovery can be a long one. Therapy services can help those struggling with their addiction by allowing them to work through their emotional opioid dependency.
If they become comfortable talking about their addiction, they may be open to joining a support group. Individuals can receive encouragement, guidance, and build friendships with others taking the same journey they are. If they know you are supportive of their recovery efforts, they may be more apt to try a number of recovery methods.
Helping yourself or a loved one reach recovery can be taxing. It's important to know that residential and outpatient treatment options are available. Residential programs assist individuals who require intensive addiction assistance while outpatient programs fit the needs of those who are recovering well and are able to manage their daily lives while receiving treatment.
Help is out there, and it is available day or night. Whether the person dependent on opioids is you or a loved one, recovery is possible. You can start by calling SIHF Healthcare, 618.332.2083.