News & Events
Dermatology Services Now Provided at SIHF Healthcare in Belleville, Illinois Physician Assistant, Natalie Spiller Joins Staff in Dermatology Specialty
April 9, 2018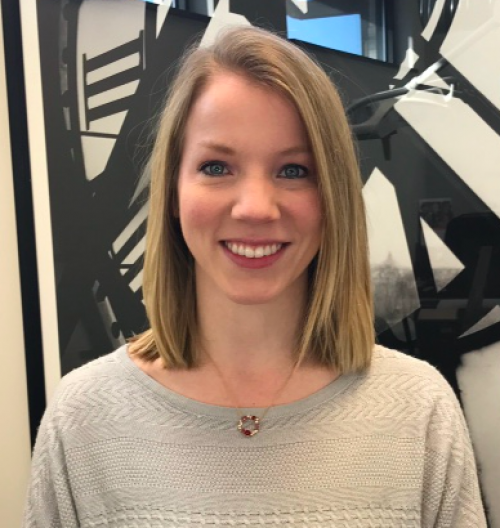 SIHF Healthcare is pleased to announce that Dermatology services are now provided as an available specialty within its practice. At the current time, this service is offered at SIHF Healthcare, located at 180 S. 3rd Street, Suite 104, Belleville, Ill. Clinic hours will be held on the first Tuesday of every month, with additional days added as demand increases.
"Our service offerings and network of providers at SIHF Healthcare are continuing to grow," said Larry McCulley, CEO of SIHF Healthcare. "As an organization with the goal of providing accessible, integrated care services, our expanded specialties will continue to ensure that the people we serve achieve their highest quality of life."
Natalie Spiller, Physician Assistant (PA) in the Specialty of Dermatology, has joined the staff at SIHF Healthcare in Belleville and will be seeing patients in this capacity.
Spiller comes to SIHF Healthcare through a collaboration with Southern Illinois Dermatology in Herrin, Illinois. Her extensive experience in Dermatology will allow SIHF Healthcare patients to receive routine office dermatological procedures to include:
Diagnosis and treatment of skin cancers, moles, and other skin tumors
Destruction or excision of benign and malignant tumors with simple and intermediate repair techniques
Incision and drainage of lesions
Skin and nail procedures
Topical/systemic pharmacotherapy
Spiller completed her Physician Assistant degree at Southern Illinois University in Carbondale, Illinois and has been with Southern Illinois Dermatology since 2012.
Patients of all ages are currently being seen and accepted in Belleville. Appointments may be scheduled by calling 618.222.4701.
###
About SIHF Healthcare:
SIHF Healthcare operates a network of more than 30 health centers across 11 Illinois counties with more than 160 medical providers who deliver comprehensive health care services including: adult, family, women's health, pediatrics, dental services, behavioral health, and population health services. As one of the largest Federally Qualified Health Center networks in the country, SIHF Healthcare is devoted to leading individuals and communities to their healthiest lifestyle regardless of their ability to pay. For more information, visit www.sihf.org.