News & Events
SIHF Healthcare Relocates Belleville-Based Health Service to O'Fallon
December 4, 2017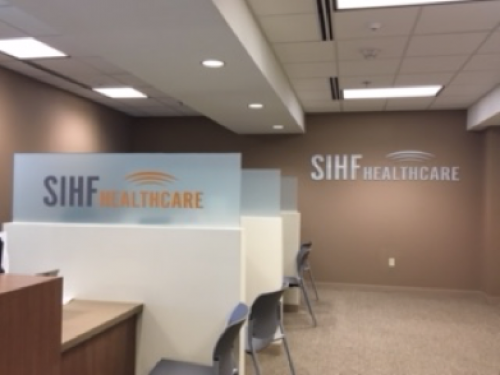 SIHF Healthcare recently moved one of its Belleville-based family health offices to the new campus of HSHS St. Elizabeth's Hospital in O'Fallon. The new hospital opened on Nov. 4, and the formerly known Belleville Family Health Center located at 180 S. Third Street in Belleville, is now SIHF Healthcare and accepting new patients at 3 St. Elizabeth's Blvd., Suite 4000, O'Fallon, Ill.
"Our staff did an outstanding job preparing the clinic and we were able to open on November 6, without any major problems. We have received numerous positive comments from our patients on the new location," says Center Manager Jaime Delgado.
At our O'Fallon location, we continue to provide family medicine and behavioral health services in partnership with Saint Louis University Family Medicine Residency Program and St. Elizabeth's Hospital. Providers at this location include Mechelle Elosiebo, MD; Marjorie Guthrie, MD; Kristina Anderson, MD; and Anne Nash, MD.