News & Events
Primetime health clinic of Belleville boasts new name and new location
December 1, 2017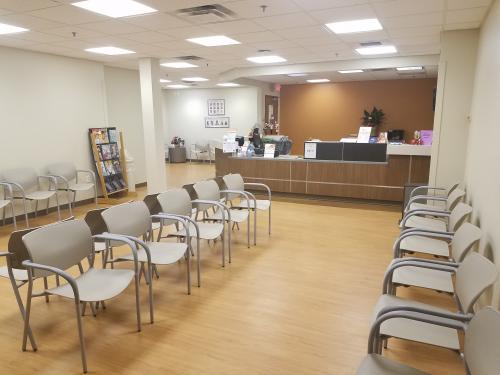 SIHF Healthcare relocated and renamed its Belleville-based PrimeTime health clinic. PrimeTime of Belleville, now SIHF Healthcare - Convenient Care Center, is located at 180 South 3rd Street, Suite 103, in Belleville, just steps away from its past location with the former HSHS St. Elizabeth's Hospital.
SIHF Healthcare - Convenient Care Center provides convenient same-day, walk-in acute care services, as well as work and school physicals.
"Our team of providers takes pride in caring for their patients by offering extended hours for convenience and accessibility," says Center Manager, Candace Irby. "The transition into this new location has been great! Other than our location, nothing has changed. We went from two exam rooms to five which affords us the opportunity to ensure our patients will receive the highest-quality of care possible."
Phone
618.222.4763
Hours
Monday - Friday: 10:30 a.m. until 6:00 p.m.
Saturday: 10:00 a.m. - 6:00 p.m.
Provider
Brittany Murry, FNP-BC
This location does not require appointments, allowing patients to come in as needed for acute care.
The SIHF Healthcare - Convenient Care Center is intended for MINOR medical problems. Individuals with serious medical problems like major trauma or chest pain should seek medical attention at the nearest emergency room.