News & Events
SIHF Welcomes Vikram Patney, M.D., Nephrology and Hypertension Specialist
August 12, 2016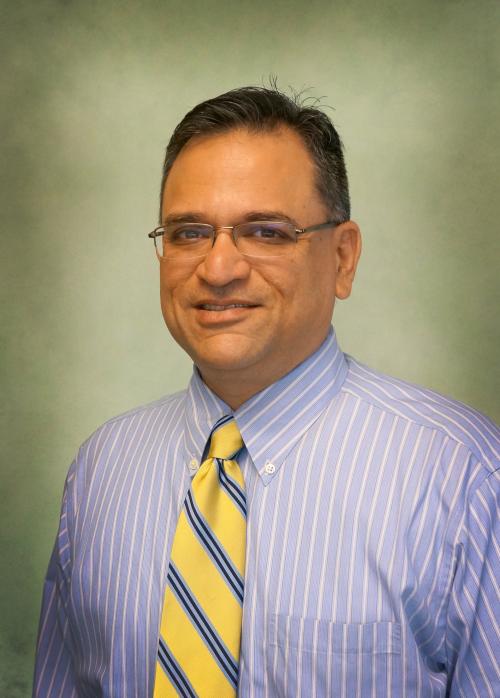 Southern Illinois Healthcare Foundation (SIHF) is pleased to announce that Vikram Patney, M.D. has joined the organization to provide specialty care in Nephrology. Dr. Patney specializes in the prevention, management and treatment of chronic kidney disease and kidney failure, the medical evaluation of kidney stones, and the treatment of hypertension.
"When it comes to kidney disease, I believe prevention is always better than a cure," said Dr. Patney. "I build a strong relationship with my patients from the beginning so that we can catch a problem early on and manage it such that it does not cause severe or long-lasting damage. By working closely with my patients, we can find the best way to help them lead their healthiest lifestyle."
Dr. Patney received his medical degree from Bangalore University, India. He completed his residency in Internal Medicine at Prince George's Hospital Center in Cheverly, Md. and his fellowship in Nephrology and Hypertension at University of Missouri Hospital in Columbia, Mo. A physician for the past 15 years, Dr. Patney is board-certified in Internal Medicine and Hypertension and board eligible in Nephrology. He also serves in the Missouri National Guard as a medical provider.
Dr. Patney is located at Centreville Health Center, 6000 Bond Avenue in Centreville, Ill. Patients should confirm with their health plan if a referral is required from their primary care provider prior to making an appointment. Patients and providers can schedule an appointment by calling 618-332-2740. Dr. Patney accepts most insurance plans, Medicaid and Medicare, and offers a sliding scale for those without insurance coverage.