Patient Care Services
»
Specialty Care
Specialty Care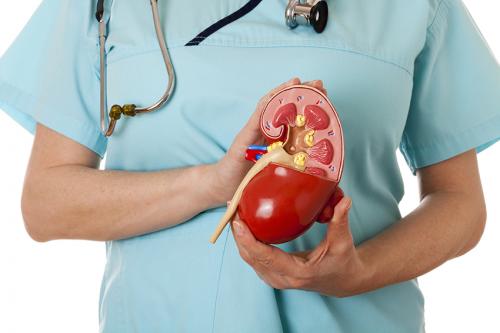 Specializing in the Treatment of Kidney Disease
Kidney disease can be caused by a variety of factors, from diabetes to high blood pressure to genetics, and can quickly evolve into life-threatening kidney failure. Getting in front of your risk factors now is critical to your health today and for years to come.
If you are diagnosed with kidney disease, you have a specialist on your side that is an expert in the management and treatment of your condition. SIHF Healthcare now offers kidney health services at our Centreville Health Center.
Dr. Vikram Patney, who specializes in both kidney disease and hypertension, is focused on building a strong relationship with each patient to catch problems early on and manage them in order to prevent severe or long-lasting damage.
Our kidney health services include:
Treatment of acute and chronic kidney disease
Management of dialysis
Prevention and treatment of kidney failure
Medical evaluation of kidney stones
Management of high blood pressure
Dr. Patney accepts most insurance plans, including Medicaid and Medicare. You will need to contact us prior to scheduling an appointment to see if a referral from your primary care provider is required. For more information, please call 618-332-2740.
The Steps You Can Take to Protect Your Kidneys
At SIHF Healthcare, our kidney health specialists strive to educate patients on the risk of kidney disease and encourages high-risk patients to take preventative action in protecting their kidneys. While it mostly affects people over the age of 60, the disease can affect patients of any age. And if it's not treated properly, it can progress to kidney failure.
How can you protect your kidneys?
Maintain a healthy weight
Exercise
Control your blood pressure
Avoid exposure to cigarette smoke, alcohol, drugs, and toxic chemicals
If you are diabetic, work closely with your medical provider to manage your blood sugar
Signs and symptoms of kidney disease include:
Changes in urination, including pain, color changes or pressure
Fatigue or weakness
Shortness of breath
Swelling of your ankles, feet or face
Back pain
Itching, especially on your legs
Nausea, vomiting and loss of appetite
Metal taste in your mouth
Your primary care provider can order lab tests to determine if your creatinine or protein levels are too high. If follow-up treatment is needed, you can trust Dr. Patney, a kidney specialist, and his staff at Centreville Health Center to provide you with the quality care you need.